contact us
If you have questions, please contact us, all questions will be answered
Tel : 18030236818
Fax : +86-592 5237901
Email : dexing@china-dexing.com
Products
DX-320HC Coercive Force Meter
DX-320HC Coercimeter is specialized in measuring the coercivity of soft magnets. The measured samples are soft magnets with shape of strip, bar and sheet, and magnetic components such as relay, electromagnet valve, magnetic head and so on. It can visually evaluate the magnetic change of magnetic components during the workmanship(such as electroplating, annealing and welding)
contact now
DX-320HC Coercive Force Meter
DX-320HC Coercimeter is specialized in measuring the coercivity of soft magnets. The measured samples are soft magnets with shape of strip, bar and sheet, and magnetic components such as relay, electromagnet valve, magnetic head and so on. It can visually evaluate the magnetic change of magnetic components during the workmanship(such as electroplating, annealing and welding); and also be used for magnetic measurement of magnetic label, magnetic anti-forgery ink and cemented carbide. Coercimeter adopts vibration sample zero flux detection sensor, with high sensitivity and accuracy. It can test sample by operating the panel under the condition of stand-alone machine and also test by upper computer software control.
Application Fields:
1. Test sample category: soft magnets such as electrical pure iron, precision alloy, martensitic

2. Test sample shape: strip, sheet and rod.

3. Directly test the coercivity of soft magnet components such as relay, solenoid value, magnetic head, leakage protector, magnetic label as so on. (Equip with measuring fixture).

4. Test range:5~1000A/m.

5. Sample size: maxΦ57mm*200mm,Min:20μm x 1mm x 30mm (equip with customized test platform)

6. Instrument adopts ARM control technology, a variety of signal processing algorithm, fast fuzzy algorithm, digital filtering algorithm, intelligent ΔB control technology.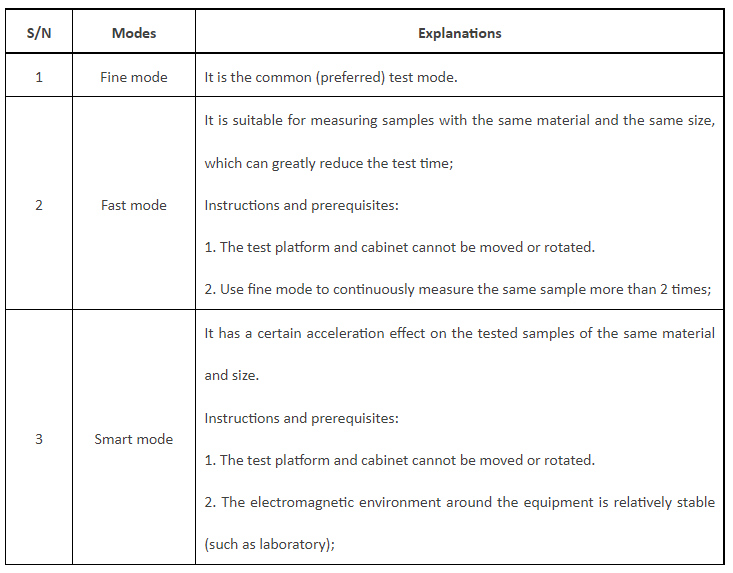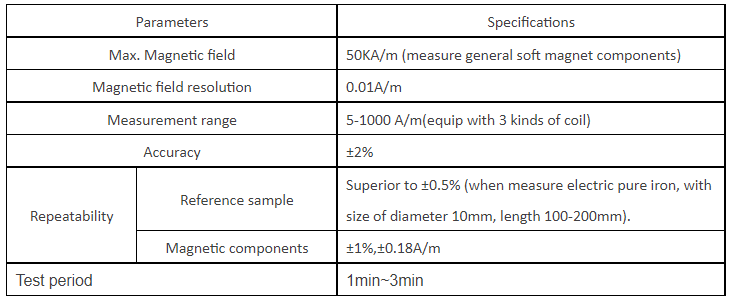 inquiry now
We will give you a quotation within 24 hours.
Contact Us:
Company: DEXING MAGNET TECH. CO., LIMITED.
Tel: +86-592 5237772
Email: dexing@china-dexing.com