contact us
If you have questions, please contact us, all questions will be answered
Tel : 18030236818
Fax : +86-592 5237901
Email : dexing@china-dexing.com
Products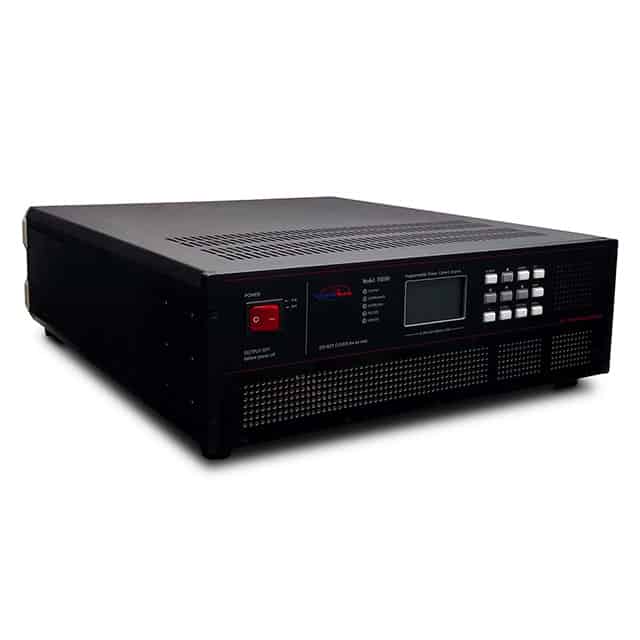 DX-F2035 Programmable Power Current Source
1mA high resolution, high current +/-10A, effective voltage 170V, high power current source with scanning function; Configure RS-232C (serial port) / USB computer interface; Suitable for Helmholtz coil excitation power and electromagnet power supply.
contact now
DX-F2035 Programmable Power Current Source
Product characteristics:
Output current: -10A-+10A

High resolution:0. 1mA

High accuracy: 0.2%

High stability:<0.1%@10A

Effective voltage range: 0-170V

Max output power: 1700W

Load DC resistance range: 13-17Ω

Ground relations: floating output'

Computer interface: RS-232 (serial port), USB
Output current:
·Output range -10A-10A DC
·Min. step: 0.1mA
·High accurancy ±(0.2% step up +5mA) Stability better than ±0.1%@10A
·Noise/Ripple:10mA RMS Typical Value @10A
·Max output power: 1.7Kw
·Range of effective output voltage 0V-170V DC
·Open circuit output voltage:190V±10V
·Microprocessor controlled relay reverse mode and 5 models to choose for delay time
·Shock of reversal current smaller than 1mA
·Loading DC resistance range of full input 0-10Ω
·Output impedance >1mΩ
·Interior collocation output makes up to network
·Controllable output end state
·Mode of linear Gradients deals with mutational current setting
·Rate of current linear Gradients 0.01A/S-2A/s
·Interior overpower protection
·Ⅰ,Ⅰ-Ⅲ,Ⅰ-Ⅲ-Ⅰquadrant three scanning modes
·Rate Range of linear scan: 0.01A/s, setting range of max scanning current: 1mA-10A DC
·Standard equipment with RS-232 computer interface and easy-to-use interface
·Standard equipment with inner USB-RS-232 exchange interface
·Complete computer command set
·Function of trigger output synchronization
·Function of timed continuous trigger output in the process of scanning
·White backlight FSTN LCD display
·Essential LED state indicator
·3*4 keys interactive function keyboard operation matched display and indicator
·Offer manual for users
·Standard 4U bench top instruments, AC 220V/50Hz
inquiry now
We will give you a quotation within 24 hours.
Contact Us:
Company: DEXING MAGNET TECH. CO., LIMITED.
Tel: +86-592 5237772
Email: dexing@china-dexing.com