contact us
If you have questions, please contact us, all questions will be answered
Tel : 18030236818
Fax : +86-592 5237901
Email : dexing@china-dexing.com
Products
DXDJ Multipole Electromagnet
Multi-pole electromagnet has four poles, five poles, six poles, eight poles electromagnet iron; Mainly used in multi-polar magnetizing magnetization, radial gradient magnetic field, magnetic guidance of rotating magnetic field, etc .; Designed and manufactured according to the user's requirements.
contact now
DXDJ Multipole Electromagnet
Typical Cases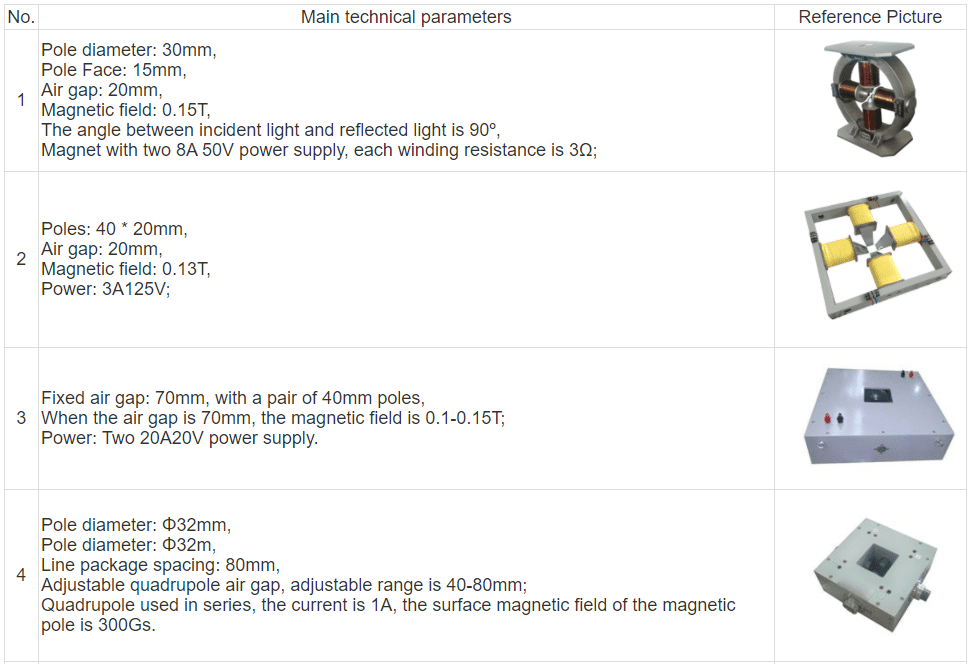 inquiry now
We will give you a quotation within 24 hours.
Contact Us:
Company: DEXING MAGNET TECH. CO., LIMITED.
Tel: +86-592 5237772
Email: dexing@china-dexing.com