contact us
If you have questions, please contact us, all questions will be answered
Tel : 18030236818
Fax : +86-592 5237901
Email : dexing@china-dexing.com
Products
DXDY Shaped electromagnet/Magneto-optical electromagnet
We can be based on user requirements designed to produce all kinds of special-shaped, special purpose electromagnet. Can be based on different use, different experimental requirements, different working environment, and with different equipment supporting the design of the assembly; can make the magnet to maintain the highest possible magnetic field, to achieve the greatest deformation.
contact now
DXDY Shaped electromagnet/Magneto-optical electromagnet
Typical Cases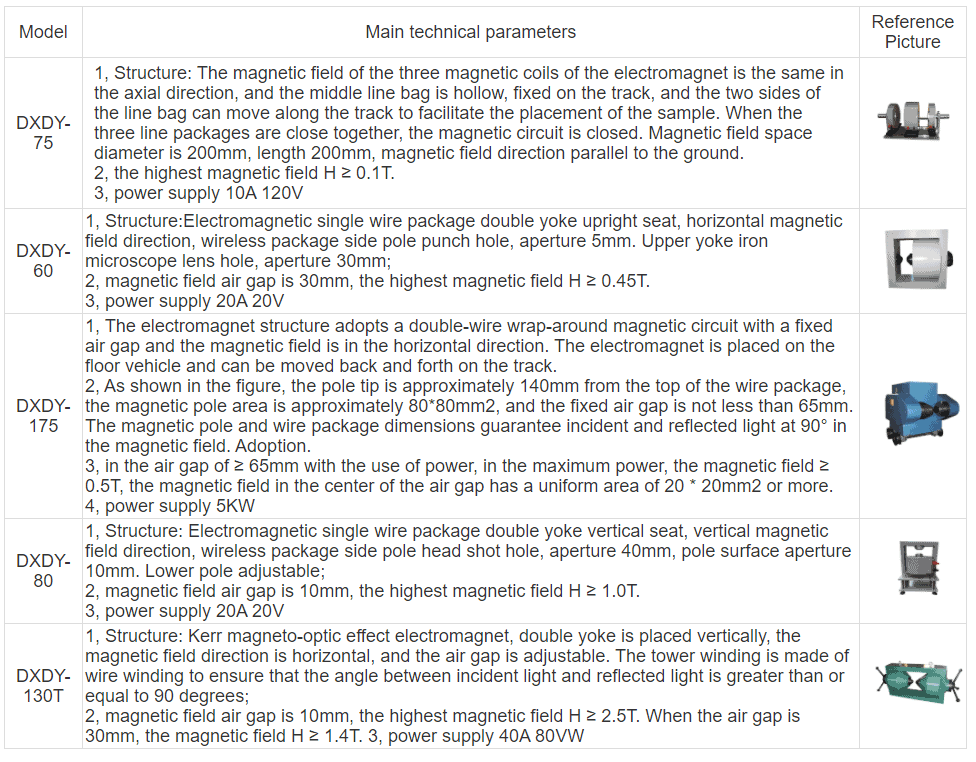 inquiry now
We will give you a quotation within 24 hours.
Contact Us:
Company: DEXING MAGNET TECH. CO., LIMITED.
Tel: +86-592 5237772
Email: dexing@china-dexing.com