contact us
If you have questions, please contact us, all questions will be answered
Tel : 18030236818
Fax : +86-592 5237901
Email : dexing@china-dexing.com
Products
DX-9700HC HARD METAL MAGNETOMETER
DX-9700HC is the latest technology for measuring the magnetic properties of cemented carbides (WC in Co matrix) and semi-hard magnetic materials. The DX-9700HC provides accurate magnetic parameters to evaluate other correlated properties;This revolutionary measuring equipment utilizes a technique that provides the fastest, repeatable and accurate measurements available on the market today
contact now
DX-9700HC HARD METAL MAGNETOMETER
I. Induction.
DX-9700HC is the latest technology for measuring the magnetic properties of cemented carbides (WC in Co matrix) and semi-hard magnetic materials. The DX-9700HC provides accurate magnetic parameters to evaluate other correlated properties; for example: hardness or the presence of undesired phases. This revolutionary measuring equipment utilizes a technique that provides the fastest, repeatable and accurate measurements available on the market today. The DX-9700HC meets the International Standards IEC 60404-4 and ASTM A596.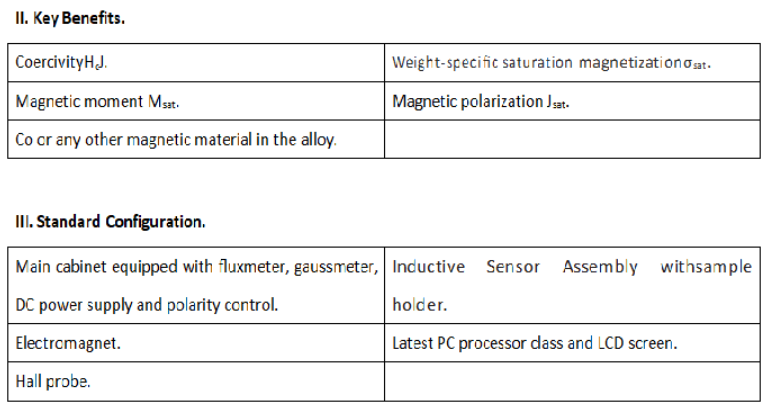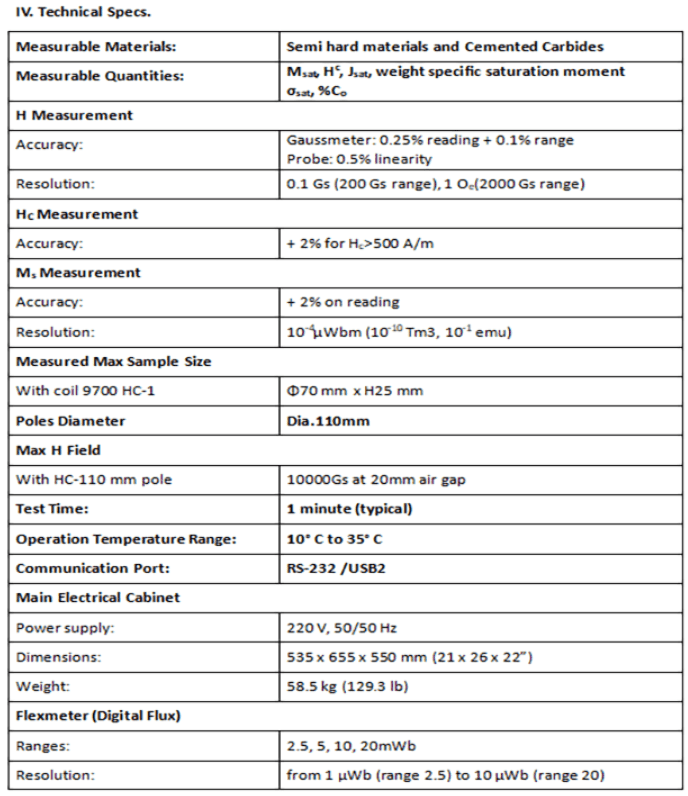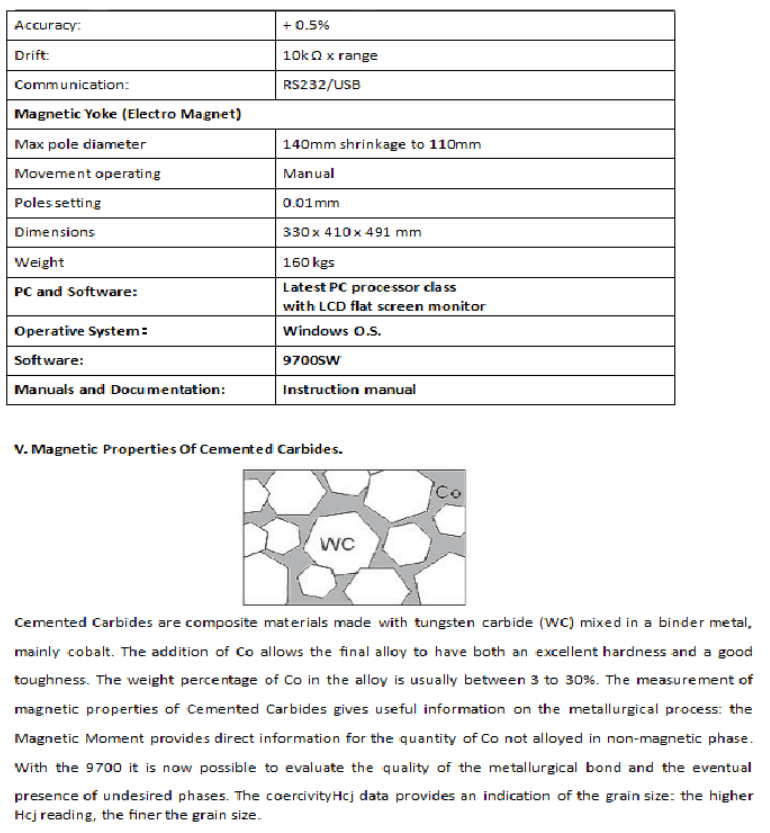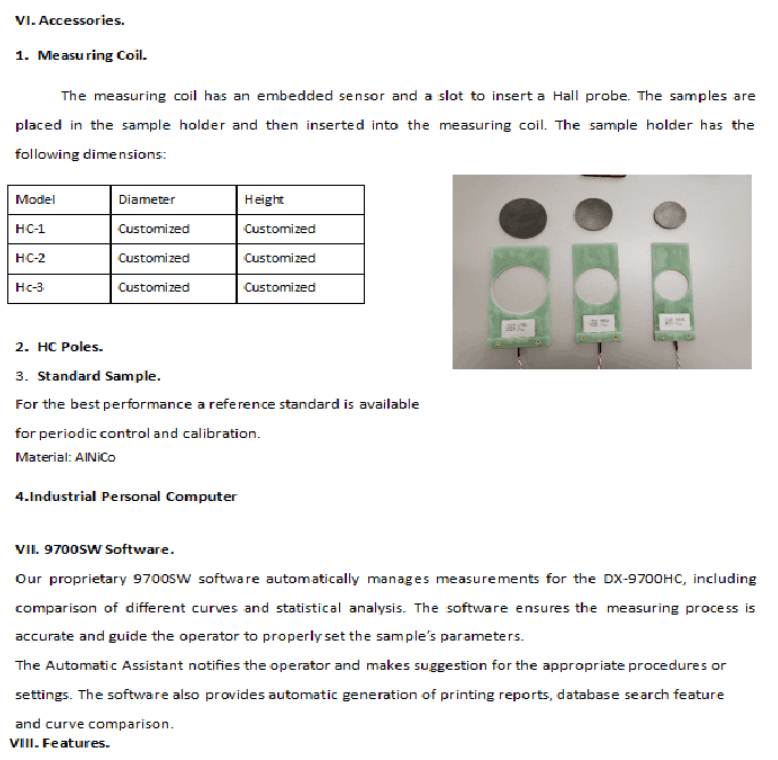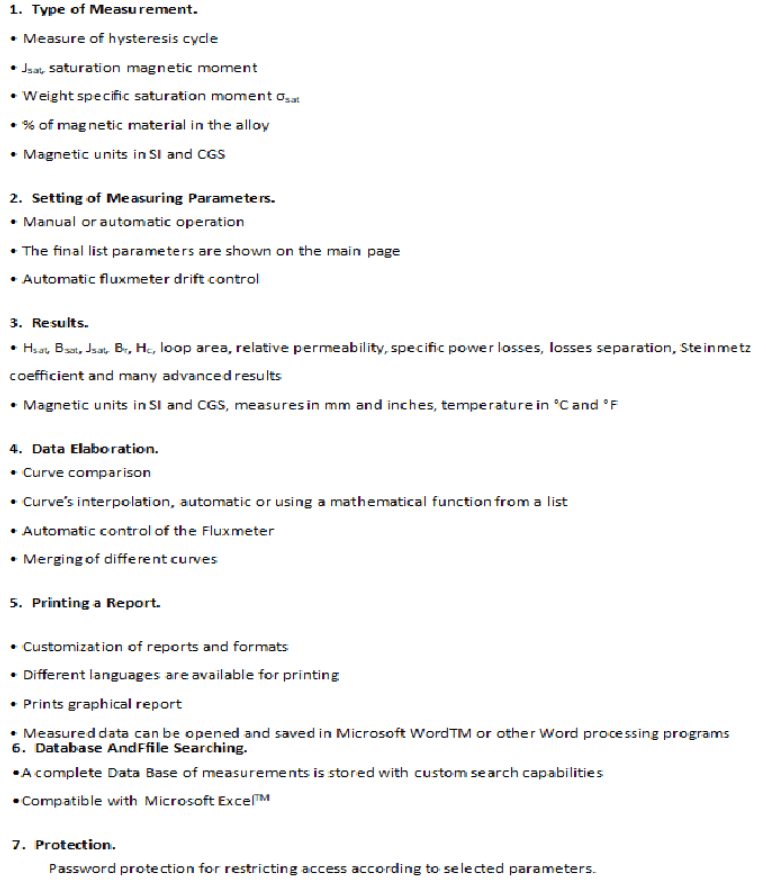 inquiry now
We will give you a quotation within 24 hours.
Contact Us:
Company: DEXING MAGNET TECH. CO., LIMITED.
Tel: +86-592 5237772
Email: dexing@china-dexing.com